Pension Karlegger – Holidays in Siusi allo Sciliar
Castelrotto / South Tyrol
In the year 1970 our Pension Karlegger opened its doors for nature lovers, enthusiastic hikers and passionate skiers, who choose Siusi allo Sciliar in South Tyrol as their holiday destination. The guest rooms at the Pension Karlegger were always considered a convenient, comfortable and friendly oasis of peace, which left no wishes unfulfilled. The warm South Tyrolean hospitality, the picturesque Alpe di Siusi and the huge variety of nature related activities always guaranteed our guests an unforgettable holiday. And still today they do! In 2012 we have renovated our pension in Siusi allo Sciliar for you, and now we look forward to welcoming you at the Pension Karlegger.
Guest rooms in Siusi allo Sciliar
Bargain holiday deals
The lovely interiors of our guest rooms, the fluffy duvets and the breathtaking views from the balconies will certainly inspire you. Bathrooms with shower and toilet, television, wireless internet and a rich breakfast buffet complete your dream vacation in Siusi allo Sciliar. Although we have plenty to offer to our guests, the Pension Karlegger is known for its bargain holiday deals – an opportunity you should not miss!
Group vacation, family vacation
Holidays with your dog or motor bike holidays – Pension Karlegger
In our family pension in Siusi allo Sciliar in South Tyrol not only groups, families and outdoor enthusiasts are always welcome – among motor bike fans our guest rooms are also considered an insider tip. Cyclists and motor bikers in Siusi allo Sciliar are living in the heart of a paradise, and use the Pension Karlegger as a cosy base. Even four-legged guests are welcome in the pension Karlegger! Because the animals will enjoy the long walks on the Alpe di Siusi just as much as their owners.
Newsletter
Receive news, events and top offers from first hand
Vacation in Siusi allo Sciliar
Alpe di Siusi / South Tyrol
The Alpe di Siusi covers 58 square kilometres and is the largest alpine plateau in South Tyrol; it is part of the UNESCO world natural heritage and offers a panoramic alpine landscape, which looks like an artful painting. In the summer, the meadows bloom in a thousand colours, the mystical forests are crisscrossed by crystal clear streams and the majestic peaks of the Dolomites tower above the villages. The guest rooms at our Pension Karlegger are a perfect starting place to explore this picturesque landscape. The idyllic mountain village of Siusi allo Sciliar in South Tyrol is a real gem, just waiting to be discovered.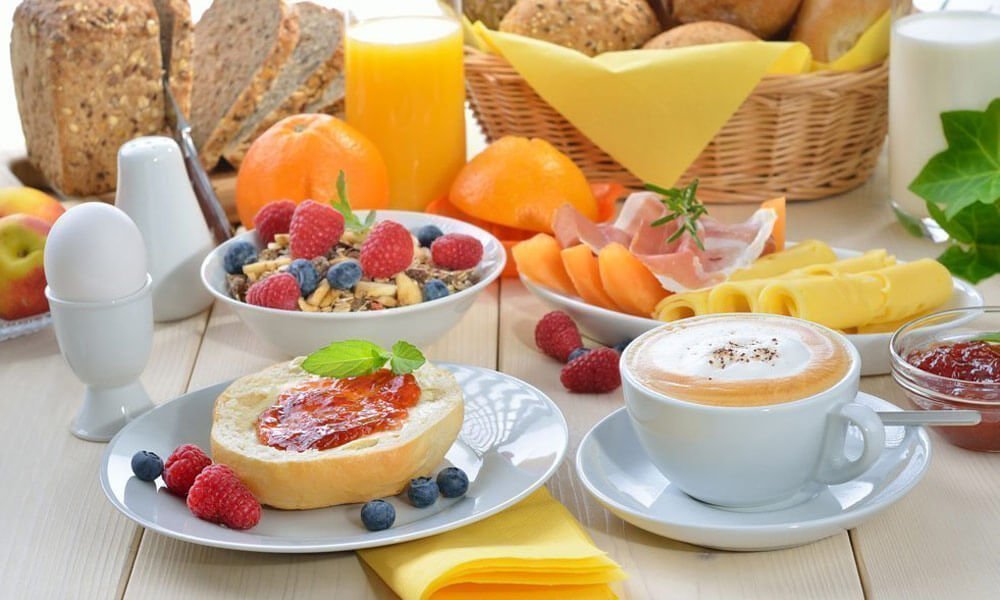 Rich breakfast buffet – Bed and Breakfast in South Tyrol


A holiday in the fresh mountain air stimulates the appetite! Every morning our rich breakfast buffet will offer you an abundance of fresh and delicious products that will provide you with the necessary energy. Fresh juices, dairy products, crispy bread, savoury cheese and cold cuts – a mouth watering experience. Fruit from the region, various cereals with yogurt and fresh eggs are also on the daily menu. Add a cup of coffee or tea for a perfect start into a day full of nature experiences in Siusi allo Sciliar.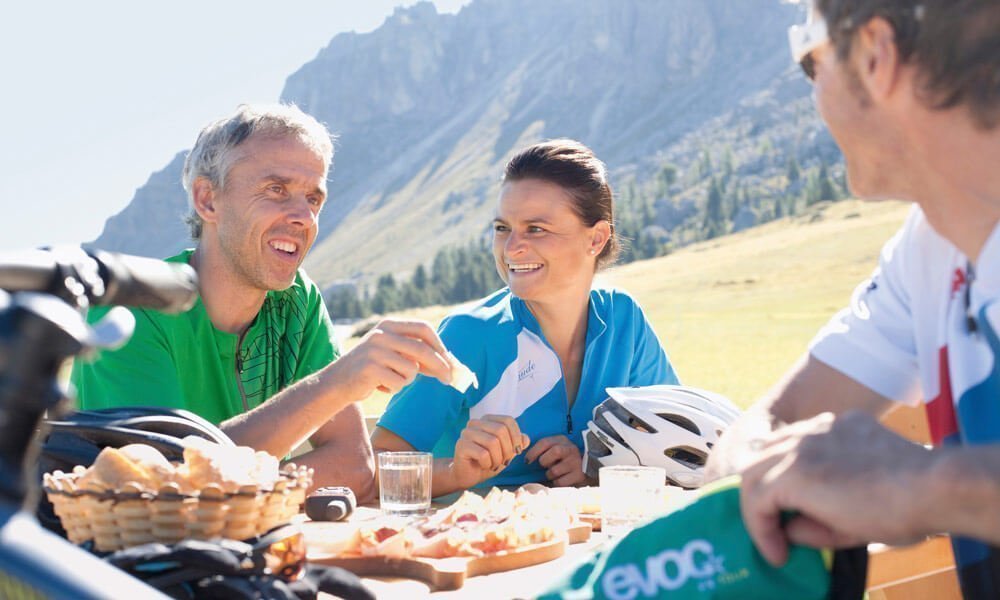 As fresh as it gets – Breakfast at the Pension Karlegger


The genuine products come almost exclusively from the mountain farms that are located on the Alpe di Siusi. The South Tyrolean cuisine is based on seasonal freshness and genuine flavours. Enjoy a breakfast buffet for all tastes and eating habits – you may also enjoy it while relaxing on our sun terrace. Whether you start the day with a cup of coffee and a jam sandwich, or prefer a hearty and rich meal – the breakfast at our Pension Karlegger leaves no culinary wishes unfulfilled. Start each day with our rich breakfast buffet in our Pension Karlegger, and look forward to an exciting vacation day in Siusi allo Sciliar – Castelrotto / South Tyrol!